Solutions
Trusted Citizen ID
Have full confidence in your citizen's identity and residency status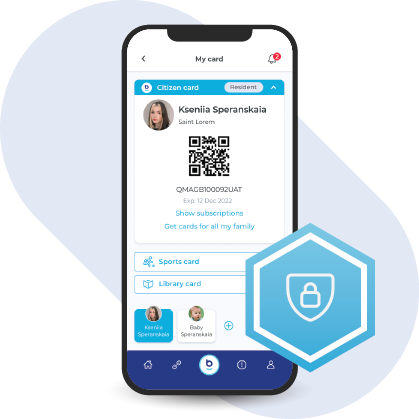 Simple and fast verification of identity and residency status
All citizen cards are centralized to facilitate access to an unlimited number of civic and urban services

Automated ID & Residency status validation
No need to validate the ID card or proof of address in person at the City Hall. Make quick, easy and accurate verifications for all your citizens.

Simplified and flexible configuration of citizen cards
From the leisure card, the library card, the citizen discount card to the public transit card, find all the cards integrated to the bciti+ citizen card wallet.
Flexible configuration of business rules for different connected systems
All cities have their own DNA - regulations and processes. Use the bciti+ business rules management feature to adapt your connected services to the reality of your city.