Why choose bciti+?
bciti+ improves citizen's daily life and helps shape the cities of tomorrow. As a leading Smart Citizen Services Platform, bciti+ simply and efficiently connects cities, citizens and businesses through real-time communications and multiple services. As a unified platform, bciti+ helps cities of all sizes deliver exceptional, tailored services to their citizens.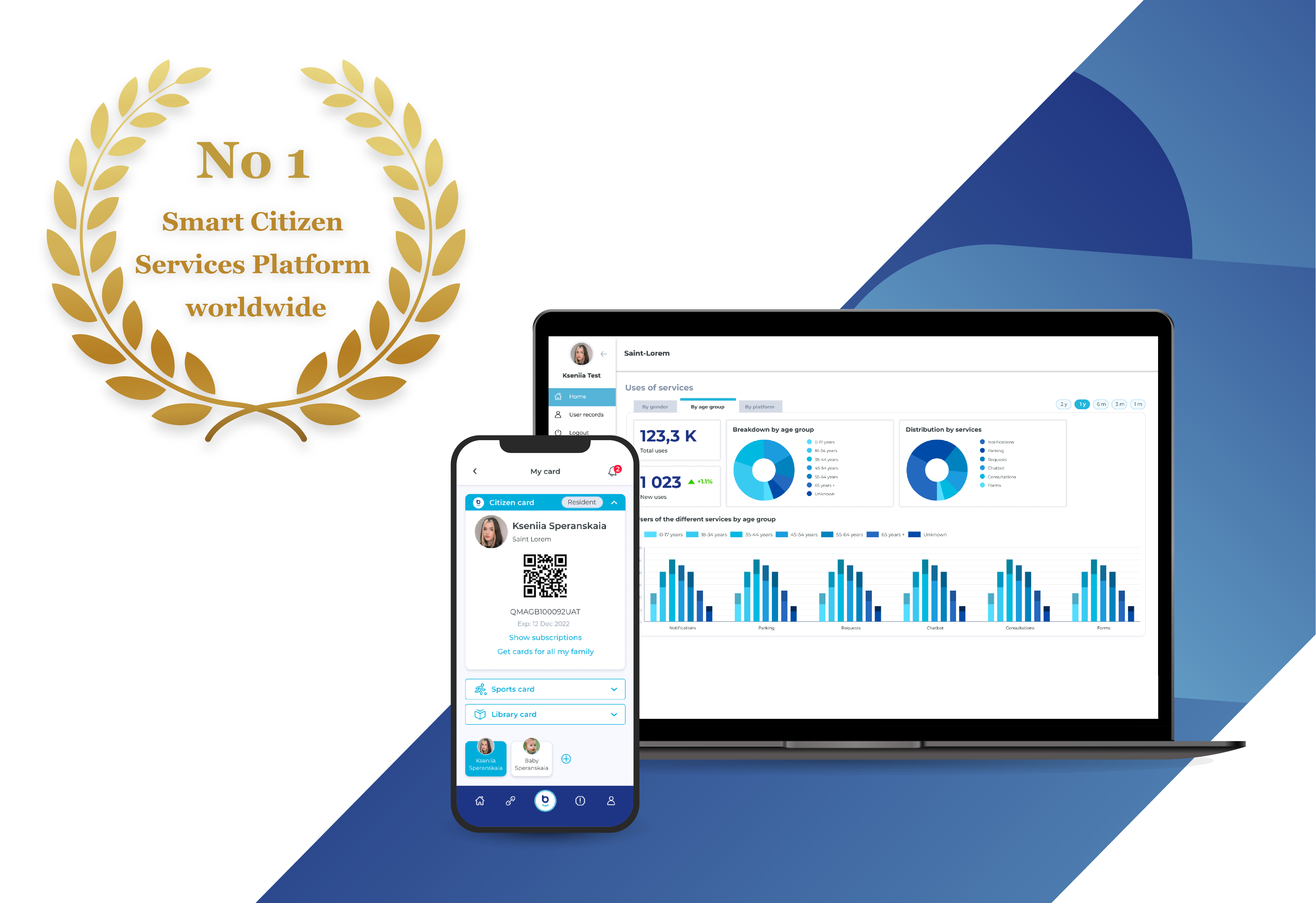 What makes bciti+ different?
The platform enables the delivery of turnkey smart services to citizens. You can use it to automate all civic and urban services, increase citizen satisfaction, improve the efficiency of your processes, generate new sources of revenue and anticipate citizen needs more quickly. Powerful smart citizen services automation via ONLY ONE Platform!

Smart citizen-centric portal
A world-class innovation integrating a portal connected to an interoperable data platform. Designed to evolve with cities and their citizens' needs.
Accessible from the mobile application and the web
Unlimited access to services
Services available in several cities depending on the citizen's residence status
Digital citizen card for easy access to services

Connection & data integration
The only Smart citizen services platform that integrates data from a wide range of systems.
Unique ID and validation of residency
Secure payment based on status of residency
Extensive library of bi-directional synchronization connectors



Smart and scalable dashboard
Connected to the smart city interoperability platform, bciti+ generates useful data information for cities and their citizens.
Statistical and transactional data
Access to an unlimited amount of data
Secure and ethical data management
Augmented analysis
And much more
Trusted by more than 70 cities
Everything your city has to offer, at your citizen's fingertips. Join more than 70 Canadian cities.