Solutions
bciti+ centralized data and services platform for citizens
Deploy more quickly a solution that improves citizen's daily life
We connect city systems to deliver a truly smart citizen services experience that makes daily life easier, safer, and more enjoyable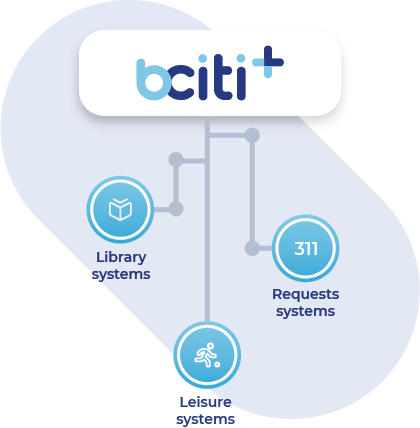 Your city, simplified
Connecting your city's technologies to ONE simple-to-use data platform reduces irritants and clutter. A true smart city makes citizens' daily lives more convenient and safe while making interactions and transactions with the city fast and enjoyable.

Connect business systems for efficient and integrated use of citizen data.

Save time by not having to duplicate information in all your city systems.

Automate citizen services with a stream of flexible business rules that meet the specifics of your city.