bciti blog
How Bciti's Digital Citizen Card Helps With Data Privacy and Law 25 Compliance
October 26, 2023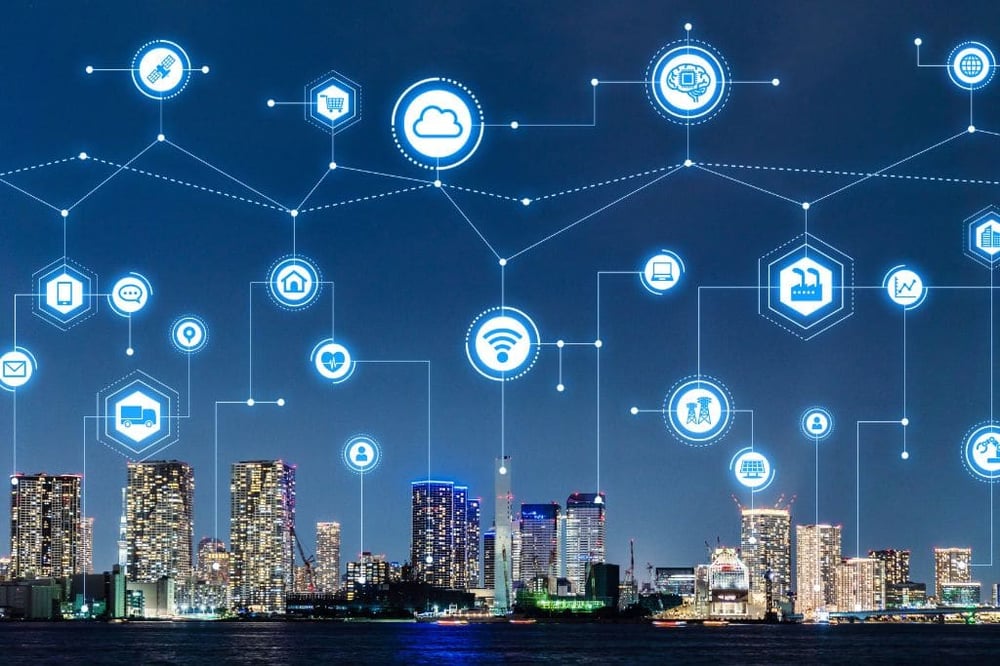 With the provisions of Law 25 having come into effect in Quebec, municipalities must take into greater consideration the privacy of their citizens. Certain provisions of the Act to modernize legislative provisions relating to the protection of personal information have gradually come into force since 2022 and will continue to be rolled out over the next 3 years, until 2024.
This legislation introduces important changes aimed at enhancing the protection of personal information in various sectors, including those managed by municipalities. It is essential for municipalities to ensure compliance with the new legal requirements and to prioritize the safeguarding of their residents' personal data.
Cities come across a multitude of documents disclosing the personal data of their citizens, including but not limited to information such as names, addresses, phone numbers, email addresses, social security numbers, and financial data. This wealth of personal information is vital for municipalities to deliver essential services, manage taxation, and engage with their residents effectively.
With this, municipalities and organizations are faced with a major challenge: preserving the confidentiality of this sensitive personal data. With an increasing number of municipal administrators, staff, and third-party service providers accessing citizen information for various administrative purposes, there is a risk of data leaks and data theft.
The collaboration between Bciti, UQAC and UQO researchers opens the way to innovative solutions to address these concerns. By leveraging cutting-edge technology, data encryption, and best practices in information security, municipalities can enhance their data protection measures, reduce vulnerabilities, and ensure the privacy and security of their citizens' personal information. This effort represents a step forward in safeguarding the trust and confidence that residents place in their local government and its ability to protect their sensitive data.
How Municipalities Can Leverage Technology to Protect Citizen Privacy
Cities must constantly juggle between providing quality services and protecting the privacy of their citizens. To achieve this balance, Bciti has partnered with UQAC and UQO to develop a technological approach centered in order to help municipalities meet the principles of Law 25. This approach places a strong emphasis on several key elements: increased clarity of consent, a recurring statement of citizens' rights, ease of withdrawal of consent, and a focus on those responsible for compliance. Ultimately, it ensures that only essential information is transmitted, thereby enhancing data security.
By incorporating this proprietary technology into their data management practices, municipalities can enhance data security, foster public trust, and navigate the evolving landscape of data protection laws. This approach not only supports the objectives of Law 25 but also contributes to the responsible and ethical use of citizens' personal data in the digital age.
How Bciti's Digital Citizen Card Helps With Data Privacy and Law 25 Compliance
The Bciti digital citizen card is a solution that not only simplifies administrative processes but also places a strong emphasis on data privacy and ethical considerations. This multifunctional identification and access card is at the forefront of the digital transformation, streamlining and centralizing access to multiple services and benefits for residents.
More than just a reduction in administrative hassle, this digital citizen card embodies a responsible approach to data management, ensuring that residents' privacy is safeguarded while delivering convenient and versatile access to the services and benefits they are entitled to.
The essence of identity management within this card is also crucial for compliance with and the digitalization of Law 25.
The Role of Blockchain in Data Security
Blockchain technology offers several features and capabilities that can help protect citizen data. By integrating the Digital Citizen Card with blockchain technology, citizens benefit from optimal protection and transparent management. Even more, blockchain promotes the peaceful interaction between citizens, city visitors and administrations, while ensuring traceability and ease of anonymization.
Bciti and UQAC are Strengthening the Protection of Canadian Citizens' Digital Identities
With the support of Prompt en innovation, Bciti, UQAC and UQO are launching the Digital Citizen Card pilot project intended for Canadian municipalities. This initiative promises to strengthen the protection of citizens' digital identities and improve their daily lives. With the Digital Citizen Card, citizens can access a wide range of services and benefits through a single digital card, eliminating the need for multiple physical cards or documents. This streamlines interactions with government and other service providers, saving time and reducing administrative hassles.
By adopting this cutting-edge cybersecurity technology, cities can assert their position as reliable partners and harness data responsibly.
Article written by Vivianne Gravel